Chase & Ralls, PLC, is Pensacola's solution for tax resolution services. We're a licensed and insured tax attorney firm with more than 35 years of experience among our staff. We offer help with back taxes, tax penalties, IRS tax audits, and much more. We'll work hard to provide lasting improvements to your tax and financial situation.
Tax Settlements You Can Trust
For tax help for all sorts of tough tax problems, turn to Chase & Ralls, PLC. Since 1987, we've been the Pensacola area's choice for tax resolution services, striving for quality workmanship, timely turnarounds, and reasonable rates no matter what brings you to our door. Struggling under a back tax burden you can't repay? Tired of dealing with tax penalties that are only adding to your total debt balance? Need to negotiate a tax settlement with the IRS? In all of these scenarios, we've got you covered. We're a tax attorney firm that's dedicated to improving our clients' circumstances while also bringing you into IRS compliance and helping you avoid future issues. Ready to schedule your initial consultation with us? We're standing by to take your call! 

Your Tax Attorney in Pensacola
We're based in Pensacola, and we offer tax assistance to individual and business clients throughout the local area. Contact us if you live or own a business in Brent, Ferry Pass, Bellview, Gulf Breeze, Fort Walton Beach, Milton, or Crestview, Florida, or in areas of lower Alabama, including Gulf Shores and Foley. We're qualified to assist with federal tax problems. Our intimate familiarity with the tax codes and our 35+ years of experience in our industry will help us tailor our tax resolution strategy to your specific needs.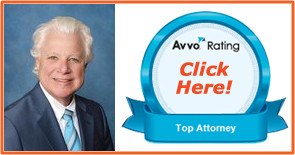 Working with a tax attorney from Chase & Ralls, PLC, means getting some of the most skilled tax help in town. Our owner and founder James L. Chase is licensed through The Florida Bar and Northern District of Florida Federal Court, has been admitted to the United States Tax Court, and is also a member of the Escambia-Santa Rosa Bar Association. His other qualifications include being a former adjunct professor at the University of West Florida in the Department of Accounting and Finance and a former guest lecturer for the Northern District of Florida Bankruptcy Bar Association. As a firm, Chase & Ralls, PLC, is affiliated with the American Society of Tax Problem Solvers and the Tax Freedom Institute. We have what it takes to provide help with back taxes, IRS audit proceedings, tax penalties, and so much more.
If you're tired of living in the shadow of state or IRS tax problems and want to get your personal or business finances back on firm footing, don't delay in contacting Chase & Ralls, PLC. From back taxes to tax settlements to audit defense and beyond, we're your source for knowledgeable counsel and effective action. Call today to get the help you need!
Chase & Ralls, PLC, does not prepare or amend current or back tax returns. We'll be happy to refer you to a local CPA for tax preparation services. 
Professional Affiliations