Is a tax penalty hanging over your head, causing you stress and frustration? Are you wondering if it's possible to negotiate a tax settlement to reduce your total back tax liability? Do you need a tax attorney to represent you in dealings with the IRS, or in Tax Court? Pick up the phone and call Chase & Ralls, PLC. We're a group of tax lawyers serving individual and business taxpayers throughout the greater Pensacola area, committed to getting our clients the best possible resolutions to their tax problems. If you're in hot water with the IRS, you've come to the right place for the tax resolution services you require. Schedule your initial consultation with us by getting in touch now!
As a tax attorney firm, we offer a wide array of tax resolution services, including:
Tax settlement negotiation
IRS penalty abatement
IRS audit representation
Business tax help
Payroll tax resolution
Tax Court representation
And more!
Our tax resolution specialists will take the time to get to know you and the circumstances that led to your current financial woes. By avoiding cookie-cutter solutions, we're able to work toward lasting improvements to your situation. We can even advise you on steering clear of tax problems in the future. At Chase & Ralls, PLC, we have your best interests at heart at all times.
Licensed Tax Lawyers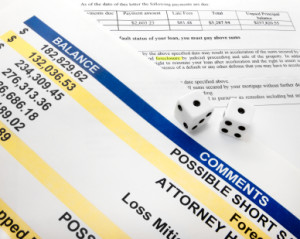 Company founder James L. Chase is licensed through The Florida Bar and Northern District of Florida Federal Court, has been admitted to the United States Tax Court, and is also a member of the Escambia-Santa Rosa Bar Association. He is a former adjunct professor with the Department of Accounting and Finance at the University of West Florida and a former guest lecturer for the Northern District of Florida Bankruptcy Bar Association. Our firm is also affiliated with the American Society of Tax Problem Solvers and the Tax Freedom Institute.
What does all of this mean for you? When you call our office, you'll get skilled and knowledgeable tax help, no matter how serious your IRS tax problems have become.
35+ Years of Tax Help Experience
On top of our training and licensing qualifications, we're proud to have been in the tax assistance industry for more than 35 years. We'll call on everything we've learned in that time to ensure you get the help you need to break free from tax penalties and other individual and business tax issues. Our extensive experience helps us decide on the best course of action for each client and present the best possible case to the tax authorities.
Tax Resolution You Can Trust
Chase & Ralls, PLC, is dedicated to providing our clients with a great all-around experience. Not only do we care deeply about the caliber of the work we do, we also strive for timely turnarounds to keep your IRS tax problems from compounding further. Our rates, meanwhile, are highly competitive for the greater Pensacola area. So what are you waiting for? Whether you need guidance during an IRS audit, representation in Tax Court, or assistance getting a tax penalty lifted, we're standing by to take your call!
At this time, Chase & Ralls, PLC, does not prepare or amend current or back tax returns. We can, however, refer you to a local CPA who will be able to meet your needs.